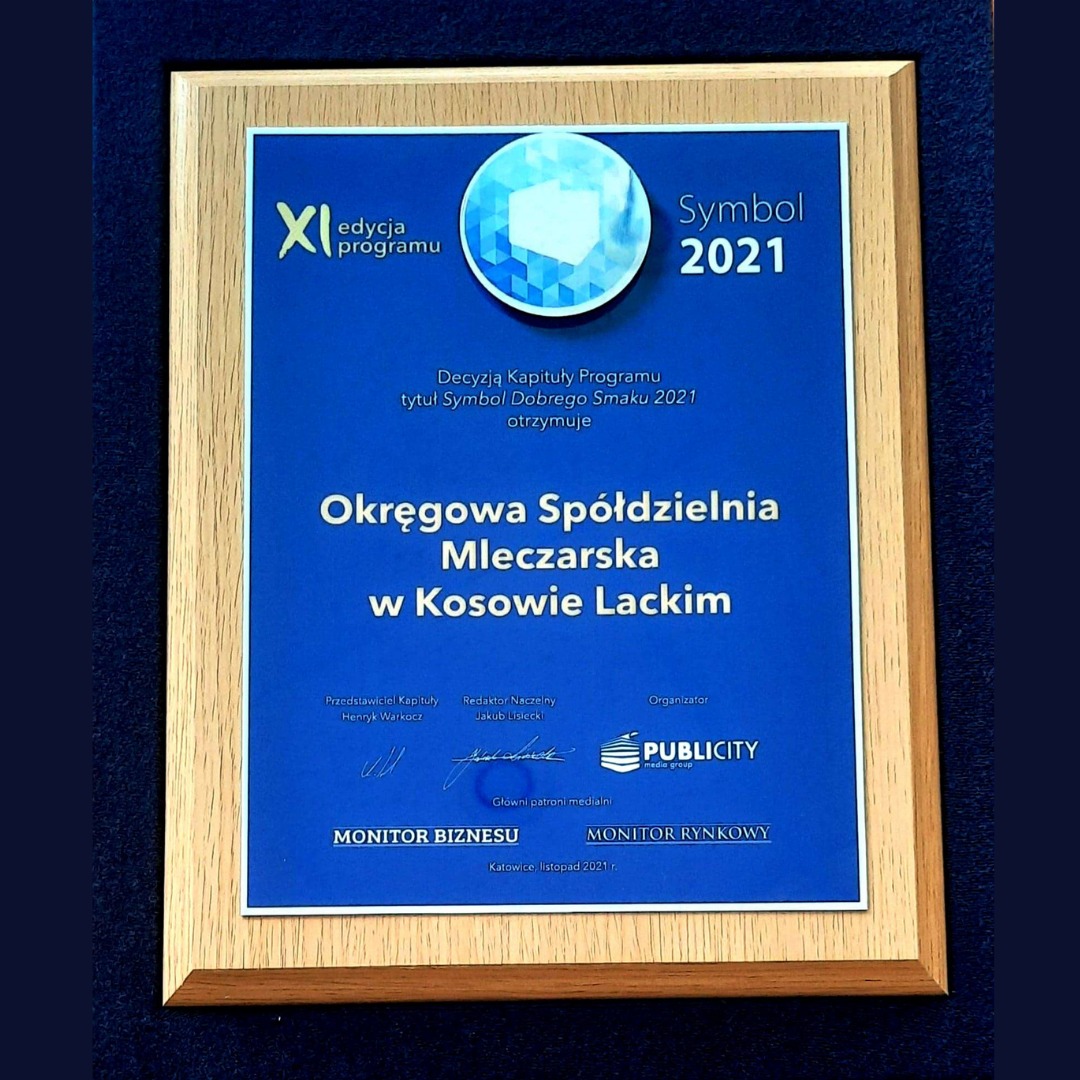 Okręgowa Spółdzielnia Mleczarska w Kosowie Lackim została laureatem tytułu "Symbol Dobrego Smaku 2021". Jest to prestiżowe wyróżnienie dla firm, które w swojej branży funkcjonują najlepiej oraz znacząco przyczyniają się do rozwoju Polski.
Z uwagi na pandemię SARS-CoV-2 wyróżnienie przekazane zostało przez przewodniczącego Kapituły Konkursowej programu Symbol, redaktora naczelnego "Monitora Biznesu" i "Monitora Rynkowego" Pana Jakuba Lisieckiego na ręce Prezesa Zarządu Pana Andrzeja Minarczuka w siedzibie Okręgowej Spółdzielni Mleczarskiej w Kosowie Lackim w dn.30.03.2022 r.
To wyjątkowe osiągnięcie jest nagrodą, która wzmacnia wizerunek Spółdzielni oraz motywuje do podejmowania kolejnych wyzwań.